LATEST NEWS
AUGUST & SEPTEMBER OFFERS 
SIGN UP BELOW for a monthly newsletter, blogs, short stories, gifts and other benefits. Privacy is respected. Your data is never shared.
The Mindreacher ebook is $2.99 August-September 2021.
Https://cutt.ly/de5nMaM


A FREE MINDREACHER MUG 
FOR 20 WINNERS CHOSEN FROM NEWSLETTER RECIPIENTS
who have signed up at the bottom of the page

Winners will be chosen at random on 1 October 2021 from the newsletter membership list.

If you are a winner, you will be contacted for your mailing address. A list of winners will be published on this page and an October blog.

Residents of the United States will have their Mindreacher mug sent to them postage free.
Winners may have their mug signed with a 'permanent marker' by  Irene Baron at no charge.  The signature may not be dishwasher safe.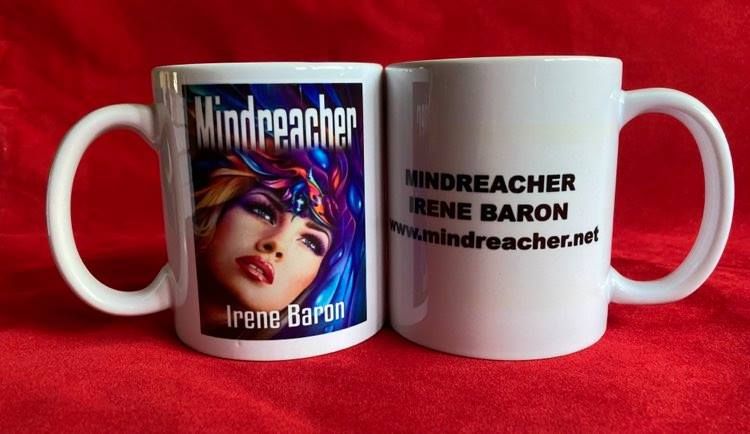 SIGN UP  BELOW