IRENE BARON BOOKS
Top Female Writer of 2020 ~ International Association of Top Professionals (IAOTP)
Annual Lifetime Achievement award 2020 ~ Marquis Who's Who
___________________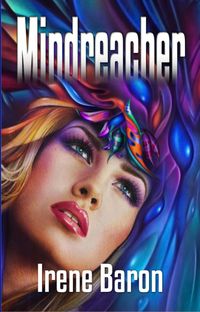 MINDREACHER
Firebird Speculative Fiction Award 2021

The international, psychological sci-fi, adventure thriller that stuns and brings joy to your life in an Indiana Jones style of friendly beginnings filled with memorable dueling characters, suspenseful changes in venue, exotic scenes, epic actions and a chart busting climax.
Order: amzn.to/37knkmp
Audible sample: https://www.audible.com/pd/Mindreacher-Audiobook/B096CFNC14
Learn more:  https://www.mindreacher.net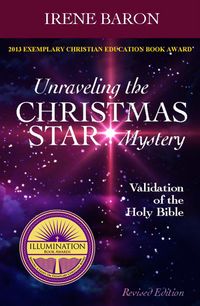 Unraveling the Christmas Star Mystery
Gold Medal - best Christian Education Book of the year

The Christmas star was found using NASA supplied astronomy computer programs. Illustrated book shows what the sky looked like over the birth of Christ. The Christmas star was the geographical position marker for the birthplace of Jesus Immanuel, the Christ.
Order Unraveling the Christmas Star Mystery 
Learn more:  https://irenebaron.com/christmas-star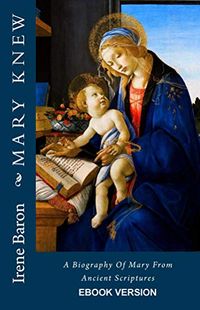 Mary knew ~ A Biography of Mary
from Ancient Scriptures
Bronze Medal ~ Christian Biography 2019

Uses ancient scriptures and testimony of Apostle James, the youngest son of Joseph, who provided astounding details about Mary's parents, her life, Joseph, and the birth of Jesus Christ. Filled with angels, miracles, and fulfilled prophecies.
Learn more: https://irenebaron.com/mary-knew
To Order:  Mary Knew - A Biography of Mary from Ancient Scriptures 
_________________________________________________________________________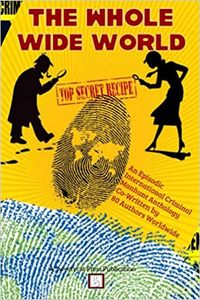 THE WHOLE WIDE WORLD  (Sweetycat Press)
I am proud to be one of 80 international authors who combined their talents through author/publisher Steven Carr to write the greatest episodic criminal manhunt anthology ever written. Great writing diversity from comic to chilling. Each episode offers a fresh perspective and new eyes on the greatest heist ever pulled off.    https://rb.gy/ftppq4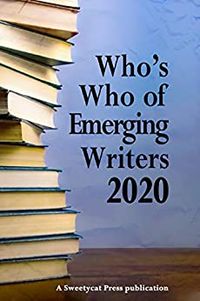 Who's Who of Emerging Writers 2020 (Sweetycat Press)
Includes the biographies of  Irene Baron and 116 international writers representing the best in today's emerging talents, some of them on the cusp of literary fame.
Buy: https://www.amazon.com/Whos-Who-Emerging-Writers-2020-ebook/dp/B08B4H8DFD/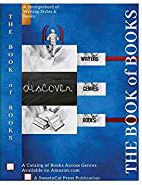 THE BOOK of BOOKS (Sweetycat Press) 
A catalog or books, their covers and blurbs, all available on Amazon.com, includes two books written by Irene Baron.
Buy: https://www.amazon.com/BOOK-BOOKS-Sweetycat-Press-Steve-ebook/dp/B08FWZF5GX/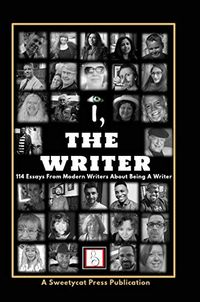 I, THE WRITER  (Sweetycat Press)
Irene Baron is honored to be included in this book which contains114 essays by modern-day authors fiction and non-fiction writers, poets, song writers, playwrights and journalists from across the globe write about the intertwining of their personal lives with their journeys in the literary arts. In this volume authors provide keen insights into the early influences and experiences that transformed them into writers and what keeps them writing, in some cases while in dire situations or facing life crises. Every one of them are published, some on the cusp of fame, every one of them is able to proudly title their essay. "I, The Writer."
Buy: https://www.amazon.com/I-Writer-Steve-Carr-ebook/dp/B08LSW5WWP/
ABOUT IRENE:
A former teacher and current pilot, Irene Baron also worked with the Advanced Research Project Agency (ARPA), Supreme Command Headquarters, Research & Development Center in Thailand for four years completing Top Secret work while employed by Battelle Memorial Institute as an Information Specialist in Geology & Hydrology. She was the project's Director of Aerial Photographer.  In that capacity, she directed aerial photography from Air America/CIA Sikorski Helio-19 helicopters and two-winged aerial imaging aircraft. Irene contributed to the geology and hydrology sections of the now unclassified Mekong River Project book. She also authored the Operational Procedures Manual, Laboratory Material Division (all levels) for the Bangkok ARPA facility.
Baron used the knowledge gained and experiences with the military, government, Battelle Memorial Institute,
and science teacher to create the Mindreacher thriller series.  
---
SOCIAL LINKS 

AMAZON Author Page:   https://www.amazon.com/author/irenebaron 
Award-winning blogs:    https://irenebaron.com/irene-baron-blog
Blog Index:    https://irenebaron.com/blog-index
Linked In:      Https://www.linkedin.com/in/irene-baron-5a460a34
Twitter:          @Baron1Irene
Mindreacher URL:   Https://www.mindreacher.net
Facebook:  https://www.facebook.com/IreneWorthingtonBaron/