IRENE BARON - KEYNOTE SPEAKER &Author
IRENE BARON - Author & Public Speaker
www.irenebaron.com
BUY BOOKS: http://www.amazon.com/IRENE-Baron/e/B07F2N8RH7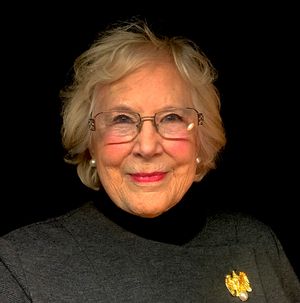 A former teacher and current pilot, Irene Baron also worked with the Advanced Research Project Agency (ARPA), Supreme Command Headquarters, Research & Development Center in Thailand four years on Top Secret work while employed by Battelle Memorial Institute as an Information Specialist, Geologist, and Aerial Photographer.  In that capacity, she directed aerial photography from various Air America Sikorski Helio-19 helicopters and authored the geology and hydrology sections of the classified Mekong River Project book. She also wrote the Operational Procedures Manual, Laboratory Material Division (all levels) for that facility.
Baron used her currently unclassified experiences with the military and government to create the geopolitical and psychological Mindreacher series. She used her knowledge as an Information Specialist to research and gather material for her series. Her first book in the series, MINDREACHER, was published in late 2019. The second, MINDREACHER II - The Galapagos Incident, is scheduled to be published in 2022.
Her first nonfiction book, Unraveling the Christmas Star Mystery, was awarded the First Place, Gold Medal as a 2013 Exemplary Christian Education Book during the Illumination Book Award sponsored by the Jenkins Group. This award was designed to honor and bring increased recognition to the year's best Christian Education title written and published with a Christian worldview. 
Baron's second nonfiction book is MARY KNEW - The Biography of Mary from Ancient Scriptures.. Baron said she was writing the book in answer to a popular song of 2017 asking if Mary knew what was going to happen to her during her lifetime. Surprised that most people didn't know, she wanted to inform them as to the history and background of Mary, mother of Jesus Christ.  Yes, Mary knew what was going to happen to her during her lifetime.
This historical narrative provides information about how Mary was named, blessed, and ordained by God to be the mother of Jesus before her conception. It contains detailed biographical information about her parents and their trials, her preconception consecration by God, her birth and early life, her Temple years and holy vow, refusal of Joseph when selected by God, their betrothal, difficulties, and the beautiful phenomena that occurred during the birth of Jesus Christ. This compilation of traditions and history from ancient scriptures is filled with stories of angel visitations, Old Testament prophecies fulfilled in front of witnesses and miracles. The original scriptures from which this information was obtained were used in early Christian churches for hundreds of years. They are not found in the New Testament because they were written about Mary. New Testament books were limited to those about Jesus Christ. This book includes a glossary, references and a list of prophecies from the Old Testament.

Irene Baron resides in Ohio. She has one daughter.
Baron is currently writing a fiction adventure series with a paranormal twist.
The website banner image above is a clipped section within the author's national award winning photograph of the National Flags and the National Flag Truck.
FACEBOOK URL for Irene Baron is:   https://www.facebook.com/IreneWorthingtonBaron/
AMAZON AUTHOR PAGE:   https://www.amazon.com/author/irenebaron
BLOG: https://irenebaron.com/irene-baron-blog