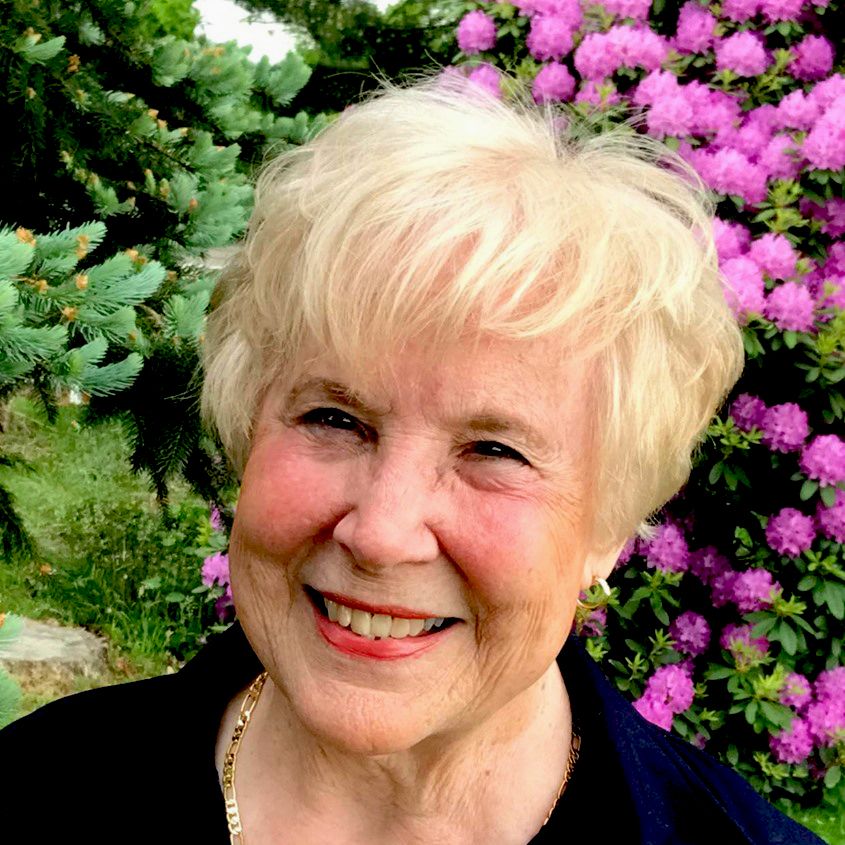 Author Interview
The Author Overlord team sat down with Author Irene Baron, about her book "Mindreacher" and it's upcoming sequels.
AO: Good morning, Irene. Please tell me a little about your Book

IB: The latest book, MINDREACHER, is a book everyone should find a joy to read. It takes everyone who reads it on a ride into new territory. Readers say everything is new and fresh. It is speculative fiction of the near future with ideas never before presented. I wanted people to have a hard time distinguishing fact from fiction. When they reach the end and find the glossary, if not sighted before, they will easily find which parts of the book were fact. It was so much fun to write. Book #2 of the series is finished and in editing.
AO: What makes your Book/Characters unique?

IB: I have always respected and honored all members of the military. That is proven with the MINDREACHER hero being an elite warrior in the United States Marine Corps. Anyone in the military will love this book and all the ways the military is presented in this novel. Major Jon Coulter, USMC, is a great guy. A bachelor, he has characteristics that are positive and negative. That he detests anything psychic and is stuck with a telepath gives him much frustration. The telepath with whom he is ordered to work may become the most important female to the United States and the way to global peace. Unfortunately, she experiences constant death threats that Jon has to counter.
AO: How long have you been writing? And have you been able to make a living of it yet?

IB:I have been writing professionally in the science field for many years. As an Information Specialist, I found my early writing niche with Geology organizations as I edited and wrote newsletters, created labs for other science teachers, and was heavily involved in educating others.
AO: What/Who are your influences?

IB:In writing, Ayn Rand is one of the biggest influences. She was brilliant and wrote to bring people joy. I also want people to enjoy reading the MINDREACHER series. Reading books should be fun! I intend to make them a true joy to read.
AO: Tell us about a memorable moment that inspired a scene/chapter/entire book.

IB: Living in SE Asia enabled me to meet many people from different countries. The monks with whom I became friends enriched my life by including me in different temple celebrations and indoctrinations into common temple life. Thus, when I wrote about the temple of Laos and the monks there, I was writing from beautiful experiences and inserted Buddhist knowledge which is not commonly known. Actually, most events you read about in Mindreacher are from actual experiences. My Top Secret work for 4-years in that part of the world opened my eyes into counterinsurgency about which most people are/have been oblivious.
AO: What struggles have you found when trying to advertise your book? [Have you gone to conventions, done other interviews, book signings/readings, etc?]

IB: Being a poorly paid and now retired Ohio school teacher I cannot afford to hire a publicist or place many ads on line or elsewhere. Those who have read my book continually ask why it's not advertised. They want everyone to know about it and to have as much fun reading it as they did. Yes, I have been to conventions, book signings, radio and blog interviews, etc.
AO: Have you received any feedback that particularly sticks out in your mind?

IB:  1. People tell me MINDREACHER is a book unlike any they have ever read.
2. Readers love trying to determine in MINDREACHER what is fact or fiction.

3. At a New York writers workshop, most participants said the book was like reading a fun book about Indiana Jones stuck with a telepath. They loved the novelty.

4. Some readers said I was like "Michael Crichton reborn." I thought that was neat.

5. I found my beta readers loved MINDREACHER so much, they wouldn't return the manuscripts. One lawyer stated her teen age boys loved it so much, they showed their teachers and refused to let their mother return the manuscript to me. They thought it would be worth millions one day.

6. People often ask me if I am a telepath.

7. Readers are intrigued with details about telepathy and the human mind. The MINDREACHER heroine and hero experiencing the paranormal world in ways not previously seen in the written word is exciting to readers and quite thought provoking.

8. Readers with science backgrounds tell me they look up all types of intriguing things contained in MINDREACHER because they "want to know it it's true."

9 QUOTES: (SEE REVIEWS ALSO)

"All my life I always skimmed books. MINDREACHER is the first book I ever read word for word. It is so good, I don't want to miss anything!" (from a 70+ year old highly educated lady)

"WOW! I never knew so much about the human mind."

"I learned fascinating things about other countries I would never know as a tourist."

"This is your biography, isn't it?"

"MINDREACHER is the most thought provoking book I've ever read! I can't stop thinking about it."

"May I get on my knees in front of you and bow? This is the best written book I've ever seen."

"This is the best book I've ever edited. I tried to edit it three times and found myself reading it. I ended up having to read it first. Then, I had to edit it one sentence at a time from the back of the book. That was the only way I could edit it. It was just that good."

"What a powerful book! I thought I was a good writer with over ten published books. I'm nowhere near your quality. Outstanding."
AO: Wow. So a great deal, actually. That's fantastic. What happened in your life that transformed you from a reader to an author?

IB: I learned to much interesting material while doing Top Secret counterinsurgency work in Thailand, I thought others would love to know about it. When I went to a secret international counterinsurgency camp, flew in CIA/Air America helicopters, ended up in strange upcountry places, frightened people who had never seen a white-skinned blue eyed blonde, experienced events most people wouldn't even dream about ... I knew this had to be in a book. Much of what is in MINDREACHER is based on events I experienced.
AO: How many MINDREACHER sequels are in the making?

IB: "MINDREACHER II - The Galapagos Incident," is finished and beginning editing stages. Book #2 is so exciting, Planned for publication 2022.
AO: For some reason, I ask this next question of everyone. Personal curiosity, I guess. Do you believe in Bigfoot?

IB: Not yet.
AO: Fair enough...Maybe someday we'll convince you. Lol. Is there anything you'd like to tell the world right now? (Such as links/webpages/etc)

URL                www.irenebaron.com
URL                www.mindreacher.net
latest blog:      https://irenebaron.com/irene-baron-blog
Blog Index:     https://irenebaron.com/blog-index
Linked In (99+) IRENE BARON | LinkedIn
Twitter :          @ IreneBaron1
Amazon Author page: https://www.amazon.com/author/irenebaron
FACEBOOK PRO: https://www.facebook.com/IreneWorthingtonBaron/
FACEBOOK: https://www.facebook.com/irene.baron.50/
FACEBOOK: http://www.facebook.com/mindreacher1/
PHOTOS:       https://irenebaron.com/photos-irene-baron
BIO:    https://irenebaron.com/short-long-bio
AWARDS:      https://irenebaron.com/awards-irene-baron

MINDREACHER:
            Home Page:    https://irenebaron.com/mindreacher
             Reviews:         https://irenebaron.com/mindreacher-book-reviews
             BUY:              Https://cutt.ly/de5nMaM
             URL:              www.mindreacher.net
             BIO:               https://www.mindreacher.net/bio/
            BLOG             https://www.mindreacher.net/blog/
            AWARDS       https://www.mindreacher.net/awards/
            RADIO PRESS KIT   https://www.mindreacher.net/radio_press_kit_mindreacher/

CHRISTMAS STAR:
            Home page:    https://irenebaron.com/christmas-star
            Buy:                 https://cutt.ly/we5mqvt
            Q&A:              https://irenebaron.com/q-a-unraveling-the-christmas-star-mystery
            Reviews:          https://irenebaron.com/book-reviews-christmas-star-mystery
MARY KNEW:
           Home page:     https://irenebaron.com/mary-knew
           Press Kit:         https://irenebaron.com/press-kit-mary-knew
           Reviews            https://irenebaron.com/mary-knew