IRENE WORTHINGTON BARON - ARTIST
IRENE-BARON-THE-ARTIST

Background
Irene Baron began a decade of formal art studies in charcoal and pastel at age eight when awarded the First Prize in the Zanesville AAUW Art Contest for that age group. She sold her first oil painting at age 12. By age 13, she had been commissioned to restore paintings on antique furniture.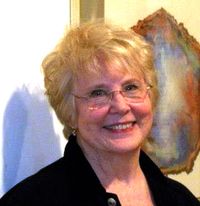 At 15, Irene presented local 30-minute televised programs about African art. They were filmed at the studios of WHIZ-TV under the direction of Dr. Charles Dietz, Director, Zanesville Art Center.

Having studied ceramics 360+ hours under Henry Paulin Ph.D., she is proficient in glaze production, 1-3 piece molds, and most clay techniques. She has displayed her creations in numerous juried exhibitions and judges art exhibitions. 

Irene currently paints banded agates, as seen to the left. Irene continues to periodically teach Classical Drawing at the Zanesville Museum of Art and in private settings. She said, "Drawing is something anyone can learn with correct training."
A private pilot, Irene is also a national award-winning aerial photographer. She illustrated the national award-winning book, Unraveling the Christmas Star Mystery available at Amazon.com. She also illustrated The Circus Clown Alphabet - An Illustrated Book which is no longer in print.
Dr. Charles Dietz, former Director of the Zanesville Art Center, stated, "Irene is the first artist in Zanesville history to earn exhibition rights in every category during one, major. juried exhibition."
---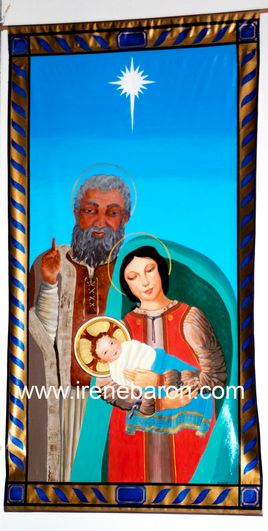 HOLY FAMILY MURAL
Located in Coburn UM Church in north Zanesville, Ohio, the mural was completed in 2017. The mural, 11'H X 6'W, was painted using acrylics. Assigned value is $10,000.
A work/notebook documenting the procedure from concept to completion was displayed for examination at a 17 December hour-long presentation in the church sanctuary. When asked why the colors seemed to glow, the answer was the multiple uses of clear, tinted glazes. In some instances, 20+ layers of glaze were used. Each layer of the glaze reflects and refracts the light creating deep, rich colors.

The lower image is a detail of Mary and the Christ Child. The colors of His halo represent the Holy Trinity.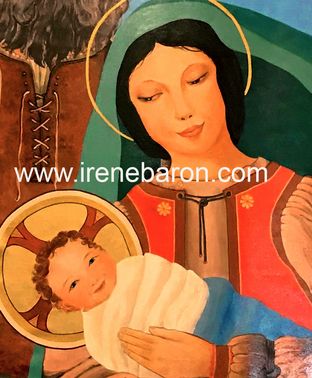 Irene's agate series of artwork is on 300 pound hot pressed illustration board.
Included is this turquoise painting created with watercolor, colored pencil, India ink, and 24K gold. 
The finished painting is 23" X 33"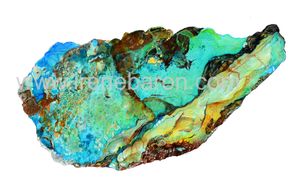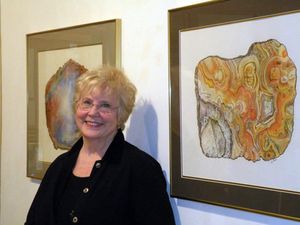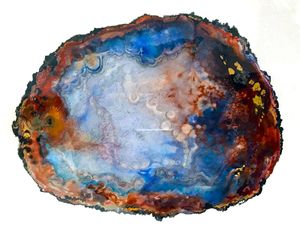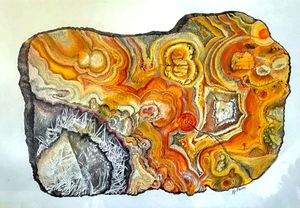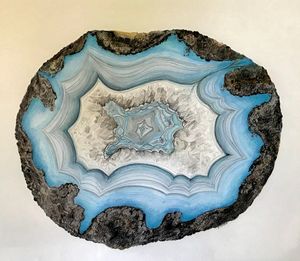 Detail of Blue Sidwell Geode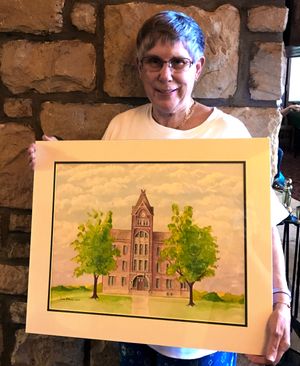 Commissioned of historic Hinsdale Hall at Hiram College in 2019
 with buyer

Irene completed the book, Clown Alphabet,  with India ink illustrations.
Below are the B for ball illustration, O for overalls, E for elephant and  G for guywire.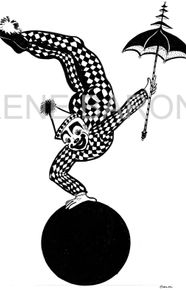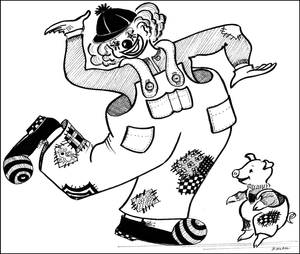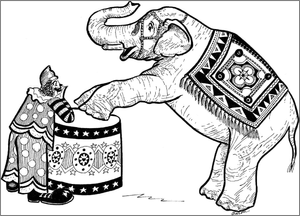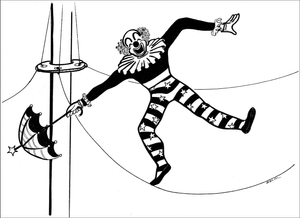 Irene is in the process of completing artwork for The Angel Alphabet Book.  The artwork is India ink, watercolor, acrylic, and 24K gold in foil embedded in the paint.
Paintings are on 300 lb weight, hot press illustration board, 22" X 33." Below are Balaam to the left and a segment of the alphabet Christmas star painting to the right.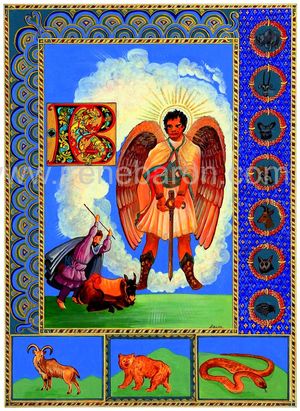 .