COVID 19 PREVENTION
www.irenebaron.com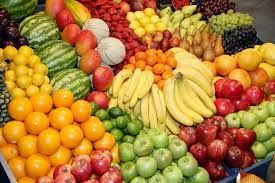 There have been many suggestions for prevention of Covid-19. The ones posted below are considered to be the most common and logical offered by the medical community and others working for prevention of the disease.
HOME CARE FOR COVID-19 PATIENTS 
AS RECOMMENDED BY HEALTH CARE WORKERS 
1. Doctor Prescriptions for Axithromycin 250mg & Dexamthason 6mg 
2. Sleep on your stomach or side at all times. To keep your lungs inflated well, do NOT lie on your back. Health care workers state the lungs may collapse and/or fluid may flow into the lungs. 
3. Every 2-hours walk 15-30 minutes while moving your arms around to help open the lungs. 
4. Breath in through your nose and out through your mouth to build up your lungs. Start each day with 10 deep breaths like this to initiate your healing system with the vagus nerve. 
5. If in a recliner, sit up straight. While watching TV get up and walk during every commercial 
6. Eat 1-2 eggs a day minimum. Eat bananas, avocado & asparagus for Potassium. 
7. Drink Pedialyte, Gatorade Zero, Powerade Zero or water with electrolytes to hydrate yourself. Drink at room temperature or warm. 
8. Drink water with lemon & honey, peppermint tea, apple cider. Do not drink dairy products. Note, buy local honey if possible. Do NOT buy honey from China which may be diluted with corn syrup. 
9. Have Vitamins D3, C, B, Zinc, Probiotic One-Day. Vitamin D is best absorbed with food.
10. Tylenol for fever ((never ibuprofen!!!) 
11. Mucinex or Mucinex DM for drainage and/or cough. 
12. For cramps in legs, Irene Baron uses the Walgreens purchased  "Hyland's Leg Cramps" medication which is a homeopathic medication. The container holds 40 quick-acting caplets, one or two of which are taken when needed with water. Acting within a few minutes, it is used for 
     stiffness 
     pain in limbs, joints or legs 
     cramps in calves, feet or legs 
Warnings: As with any drug, ask a doctor before use if pregnant or breast-feeding. Consult a physician if the symptoms persist more than 7 days or worsen. Keep this and all medications out of the reach of children. 
13. One baby aspirin every day to help prevent blood clots from low activity. 
14. Drink a smoothie a day of blueberries, strawberries, bananas, honey, tea and a spoon or two of peanut butter. 
15. Since you are isolated, when you call family or friends on a smart phone, use FACETIME or similar application to see them.  It will lift your spirits and make the phone visit more personal. You won't feel so isolated. 
This post is adapted from suggestions by health care workers. 
 PRINT THIS LIST AND KEEP IN YOUR HOME 
 
---
HIGHLY RECOMMENDED
This audio by Mitch Bensel has miraculously healed others. 
https://www.youtube.com/watch?v=7nEw1I62t5k 
This is an audio specifically to help heal from side effects from Covid-19 vaccine 
https://www.youtube.com/watch?v=H2Me5YPhjvk