SINGAPORE MATH 
irenebaron.com 9/1/2023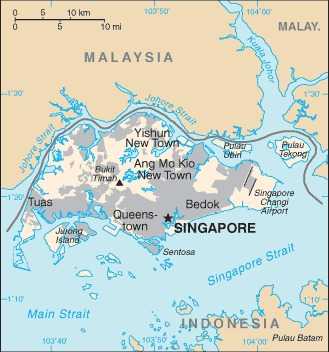 Singapore students tested out as the best math students in the world. Their Programme for International Student Assessment (PISA) math scores were not only highest, but they ranked way above the scores of students from 85 industrialized nations. Singapore uses their own technique for teaching math, "Singapore Math." 
The term, "Singapore Math" refers to a teaching method and curriculum developed in Singapore.  It is known for its effectiveness in helping students develop a deep understanding of mathematical concepts. 
The curriculum draws on the work of renowned mathematicians such as Jerome Bruner, Zoltan Dienes, and Jean Piaget, as well as research on cognitive development and learning theories.
The effectiveness of Singapore Math has been widely recognized internationally. It has consistently ranked among the top-performing countries in international assessments such as the Trends in International Mathematics and Science Study (TIMSS) and the Programme for International Student Assessment (PISA). Many countries have adopted or adapted elements of the Singapore Math curriculum in their own education systems to increase math skills within schools.
The Singapore Math curriculum problem-solving and critical thinking skills are the central focus of learning mathematics. The teaching aims to develop students' ability to think logically, analyze problems, and apply mathematical concepts to real-life situations. The curriculum is designed to be coherent and focused, with topics introduced in a spiral progression. 
In spiral progression, concepts are introduced in a progressive manner. Topics are revisited in subsequent grades to reinforce learning and deepen understanding. This spiral approach helps students develop a strong foundation and ensures that they do not forget previously learned concepts.
The Singapore Math curriculum problem-solving and critical thinking skills are a central focus of teaching and learning mathematics. The teaching aims to develop students' ability to think logically, analyze problems, and apply mathematical concepts to real-life situations.
Emphasis on conceptual understanding, model drawing, and mastery-based learning sets Singapore Math apart from traditional approaches to mathematics education. The curriculum emphasizes building a solid foundation for mathematical concepts. Instead of simply memorizing procedures, students are encouraged to understand the underlying principles and relationships in mathematics.
There is much use of Model drawing that involves representing word problems with diagrams or bar models. Bar models help students visualize and solve word problems by representing quantities and relationships graphically and help 
them visualize and understand the relationships between different quantities in a problem. By breaking down complex problems into simpler parts, students can solve them more effectively.
Using a progression of concrete- pictorial- abstract approach, students start by working with physical objects or manipulatives to understand mathematical concepts concretely. They then progress to using pictorial representations before moving on to abstract symbols and equations. 
Students are encouraged to master their knowledge by developing a deep understanding of mathematical concepts rather than simply memorizing formulas or procedures. This approach promotes conceptual understanding, allowing students to apply their knowledge flexibly in various contexts.
To ensure these tactics are used in every classroom, there is a strong emphasis on teacher training and professional development. Teachers are provided with comprehensive training on the curriculum, instructional strategies, and assessment methods. The curriculum is organized into specific topics and learning objectives, providing teachers with clear guidelines for instruction. This ensures that they have a deep understanding of the mathematical concepts and pedagogical approaches required to effectively teach Singapore Math.
There will be additional posts on this topic discussing lesson plans for different math topics and grades.
Below is an example of a Singapore Math lesson plan to teach multiplication of two-digit numbers at the 4th grade level. 
SAMPLE LESSON PLAN: MULTIPLICATION GRADE 4
Teachers are free to adjust the timings, activities, and materials based on the needs and abilities of their students.
Objective:  Students will be able to multiply two-digit numbers by one-digit numbers
Materials: - Whiteboard or chart paper, Markers, Manipulatives (optional), Worksheets or practice problems 
Procedure: 
1. Warm up (5 minutes): Review basic multiplication facts with the students, such as 2 x 3, 4 x 5, etc. Ask students to mentally solve a few multiplication problems to activate their prior knowledge.
2. Introduction (10 minutes):  Introduce the concept of multiplying two-digit numbers by one-digit numbers.Use concrete examples and manipulatives if available to demonstrate the concept, e.g., use base ten blocks to represent the numbers. Explain that problems can be broken down into smaller, more manageable steps.
3. Model the Strategy (15 minutes): Write a two-digit by one-digit multiplication problem on the board, e.g., 
34 x 5. Explain the Singapore Math method step by step.
Decompose the larger number (34) into its place value parts: 30 + 4. 

Multiply each part separately: 30 x 5 = 150 and 4 x 5 = 20. 

Add the two products together: 150 + 20 = 170. 

Show the students how to organize their work neatly using columns.
4. Guided Practice (15 minutes): Provide a few more examples on the board for the class to solve together. Encourage students to use the decomposition and multiplication steps to solve the problems. Offer support and guidance as needed. 
5. Independent Practice (15 minutes):  Distribute worksheets or practice problems to the students.  Instruct them to solve problems independently using the strategy learned.  Circulate the classroom to monitor progress and provide assistance if needed.
6. Closure (5 minutes): 
Review the key steps and strategies taught during the lesson.
Allow for any final questions or clarifications.
Summarize the importance of breaking down the problem and using organized steps. 
7, Extension: - For students who have mastered the concept, provide extension activities such as multi-step word problems or more complex multiplication problems. 
Resources:                                                                                                         
Ministry of Education, Singapore - https://www.moe.gov.sg/
Singapore Math Inc. - https://www.singaporemath.com/
National Council of Teachers of Mathematics (NCTM) - https://www.nctm.org/