For Immediate Release          Professional Narrative


Irene Baron Presented with the 2020 Albert Nelson Marquis Lifetime Achievement Award by Marquis Who's Who 
Ms. Baron has been endorsed by Marquis Who's Who as a leader in the fields of science and education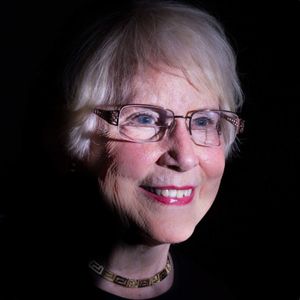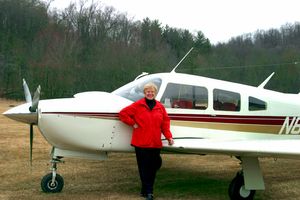 ZANESVILLE, OHIO, January 17, 2020, Marquis Who's Who, the world's premier publisher of biographical profiles, is proud to present Irene Baron with the Albert Nelson Marquis Lifetime Achievement Award.
An accomplished listee, Ms. Baron celebrates many years' experience in her professional networks and has been noted for achievements, leadership qualities, and the credentials and successes she has accrued in her field.
As in all Marquis Who's Who biographical volumes, individuals profiled are selected on the basis of current reference value. Factors such as position, noteworthy accomplishments, visibility, and prominence in a field are all taken into account during the selection process. 
Ms. Baron is renowned as a retired secondary school educator who taught science and forensics for over 40 years. During her teaching career, she not only taught and mentored thousands of students but authored and implemented grants and proposals. These grants have successfully aided in physical plant renovations, construction projects, acquiring new equipment and academic programs, and receiving professional educational development. Prior to becoming an educator, Ms. Baron worked as an Information Specialist for the Battelle Memorial Institute in Bangkok. 
In addition to her successful teaching career, Ms. Baron is an award-winning artist, aerial photographer and author. In 2019, she published the psychological & geopolitical "Mindreacher" thriller,  the first in its series of international thrillers that creates a world that does not exist according to the current knowledge of reality. Ms. Baron previously released "MARY KNEW: A Biography of Mary from Ancient Scriptures," a historical narrative that provides information about how Mary was named, blessed and ordained by God to be the mother of Jesus before her conception. The biography received the Third Place Bronze Medal in 2019 as the year's Exemplary Christian Biography. 
Meanwhile, Ms. Baron authored and illustrated "Unraveling the Christmas Star Mystery," which was presented a 2014 First Place Gold Medal as the year's Exemplary Christian Education Book. Furthermore, she directed aerial photography for ARPA's Mekong River Project and wrote their Bangkok "Operational Procedures Manual" while working with Battelle Memorial Institute in Bangkok for the Office of the Secretary of Defense, Advanced Research Projects Agency, Research & Development Center–Thailand. Ms. Baron's aerial photography won a First Place award by Smithsonian Magazine in 2004. 
Before embarking upon her professional path, Ms. Baron earned a B.A. degree at Hiram College. She later earned a Master of Arts in education at Ohio University. She completed the National Science Foundation fellowships at Texas A&M University, Portland State University and Missouri State University. Moreover, Ms. Baron is certified as a 7-12 teacher in all sciences. Middle School and High School Principal and Assistant Superintendent in the state of Ohio. 
Recognized with a Hiram College Alumni Award for Achievement, Ms. Baron accepted an AT&T Ohio Science Teacher of the Year Award and a Tandy Technology Award. She was additionally honored as an Acker Outstanding Teacher. A celebrated Marquis listee, Ms. Baron has been included in several editions of Who's Who in America, Who's Who in American Education and Who's Who of American Women. 
Ms. Baron's websites include: www.irenebaron.com  and www.mindreacher.net 
About Marquis Who's Who®: 
Since 1899, when A. N. Marquis printed the First Edition of Who's Who in America®, Marquis Who's Who® has chronicled the lives of the most accomplished individuals and innovators from every significant field of endeavor, including politics, business, medicine, law, education, art, religion and entertainment. Today, Who's Who in America® remains an essential biographical source for thousands of researchers, journalists, librarians and executive search firms around the world. Marquis® publications may be visited at the official Marquis Who's Who® website at www.marquiswhoswho.com.
Joy Forrier 
Submissions Director 
Marquis Who's Who 
Phone: (908_ 356-0184 
jforrier@marquisww.com 
www.marquiswhoswho.com 
https://history.marquiswhoswho.com/milestone