CYBERWAR:  PART 2- CYBERSPACE ACT OF 2010 
by Irene Baron   www.irenebaron.com 
Next blog: Part 3 - War College Recommendations 
  
GOVERNMENT ACTION WITH A CYBER ATTACK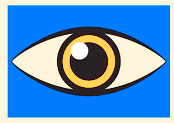 If the United States undergoes a massive cyberattack on its infrastructure, what do you think should be done to stop it? According to the Encarta Dictionary, 'infrastructure' refers to the large-scale public systems, services and facilities of a country or region that are necessary for economic activity such as power and water supplies, public transportation, telecommunications, roads, and schools. 
In reality, there was a law passed in 2010 which addresses that problem. The law is the 111th Congress-Senate Bill 3480, "Protecting Cyberspace as a National Asset Act of 2010." It was introduced into the Senate by Joe Lieberman. The bill authorizes the President to issue a declaration of a national cyber emergency to cover critical infrastructure. That would close down the internet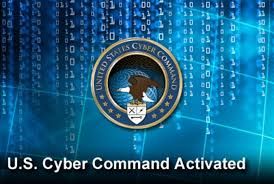 and stop the cyberwar. How much damage to the infrastructure accumulated before the internet could be shut down would be determined by how fast the action to shut down was implemented after the cyberwar was detected. 
If the internet is not shut down, the infrastructure will be destroyed by having every bit of information within cyber systems erased and destroyed. The attacking nation will insert malicious programs to stop any thoughts of recovery.  The order to close the internet has to be accomplished quickly to stop further damage to the infrastructure.  The longer it takes to discover the attack and order the closure, the more excessive the damage will be. 
How much of the infrastructure do you think depends on computers? In our country, most likely all of them. If all the computer programs and information were destroyed, those facilities could not function until everything was restored. 
BLUFFDALE, UTAH DATA CENTER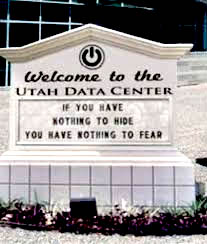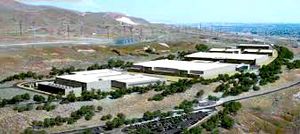 The Bluffdale, Utah data center is located at Camp Williams between the Utah and Great Salt Lakes. It is known as the Intelligence Community Comprehensive National Cybersecurity Initiative Data Center (IC CNCI) with the code-name "Bumblehive." It is the first data repository built to keep up with the masses of digital data that increases continually. The campus buildings were completed in 2019. 
Data is stored there for the United States Intelligence Community which is headed by the Director of National Intelligence. What is collected and done with the data is classified information. All of the information which accumulates there is divided by topic or region and sent to several smaller data centers located geographically throughout the continental United States. 
STEPS YOU NEED TO TAKE 
If you have not already saved everything on your computer to a thumb drive, do so. When you check out the small drives online or at your box store, you will find some with storage for most everything saved on a personal computer. Once they are saved to a thumb drive, make a copy of it. Put the copy where it will not be damaged if your house is destroyed by a natural disaster. Suggestions are a bank deposit box, a relative's home, in a safe place at your work site. Save your data at least once a year. 
Please be advised that internet links show how information can be removed from the "cloud." If our country is undergoing a cyberattack, do you think the cloud will be ignored? Anything you have saved in the cloud should be copied to a thumb drive and stored in a safe place. Do that once a year or more often. 
When not using your computer, disconnect it from the internet. From the backside, some hackers can't tell if you are a big business with data and secrets or a home computer operator. They will try to hit it and get in to find out. 
If you want your computer protected, buy the best quality programs you can afford. I use the basic Norton which may not be what you need or want. You may need a more secure level sold by Norton. 
COULD THIS HAPPEN TO YOU?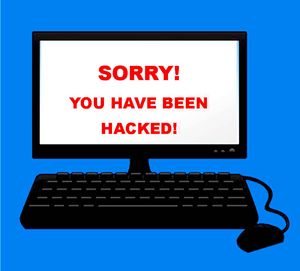 My technology instructor at Ohio University Zanesville designed and ran websites for global businesses. She needed to upgrade her computer and bought the best home computer on the market. The day it arrived, she said she spent 3-4 hours setting it up. She didn't use it as she had to teach the next day and went to bed. The next day when she returned home from work full of excitement to use her new computer, she turned it on and prepared to transfer data. That's when she checked the screen and saw 1/3 of the memory was missing. 
Not having used the computer, the only answer she could figure out was that her computer had been compromised or hacked.  Knowing computers, she was able to go down through many programs until she found deep within it a message and photo of the guy who stole her memory. The message he left on the computer was to her. It said that she was a dumb American woman who didn't know how to use a computer and wouldn't even know if there was memory missing. Thinking the computer owner was ignorant and would never find it, he even left his name and picture.  
She called the FBI immediately.  They were elated that she not only called them about the cyber intrusion but that she knew who did it. She transferred the information to them. They found the fellow lived in England. His picture and name showed him to be from the Middle East. Using her knowledge, the FBI worked with her 2-3 hours a day for about a week. She said she was able to tell them much about computers they didn't know. They were going to pass the information on to another department which would contact the English government about illegal computer use and data mining. He was setting up her computer storage for illegal activity. He was planning to store data on an American computer. Perhaps he would send information to other users to allow them to turn on and use her computer. 
In the meantime, she contacted Norton who was her security company and told them what had happened. They were concerned and apologized.  She told me that Norton walked her through three different levels of security so that her personal computer security was at the top of that such as was available by large corporations. Pleased, she waited for the fellow to show up on her computer again. He did. She was home and the computer was turned off. The fellow turned on the monitor and computer remotely and began to investigate what she had been doing. She watched the cursor move around the system. While he was busy, she was able to "trap" him in the computer.  I have no idea how she did that. He could not log off and realized he was trapped. They bargained and she finally let him out.  I express my ignorance. I didn't know you could trap someone in your computer. 
She said her computer was hit with "pings" 10-20 times per day as people tried to get into it. Her Norton programming kept her safe. 
What type of security do you have?  Have you ever saved what you were working on and turned everything off, only to return later and to see the computer running? 
If a hacker or country tried to control, erase or destroy your data, do you have a copy? 
Australia has been attacked. The U.S. fights off attacks all the time. If thousands of a country's cyber techs attacked at all levels at once, our infrastructure could be destroyed. How long would it take to repair the damage? 
Being of a positive nature, I will assume our government has saved what they need on secure duplicate files. To imagine the data space that would take boggles the mind. The cost is worth it if World War III will be electronic.
.  
After you read this page, go to https://www.congress.gov/bill/111th-congress/senate-bill/3480 to read a bill – "Protecting Cyberspace as a National Asset Act of 2010"- which was introduced in the senate by Joe Lieberman. Under section 4,  it authorizes the President to issue a declaration of a national cyber emergency to covered critical infrastructure. That would close down the internet. Are you safe?