CLIMATE CHANGE IN THE PAST       
       www,irenebaron.com  11 August 2020 
 
THE ICE AGE
Our perception of the earth is like that of a mite on a tree. The mite isn't aware of changes in tree growth during its life.  Climate change is something humans rarely witness in their lifetime.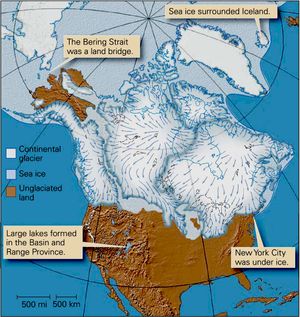 I grew up in Ohio where the one or two-mile thick ice of the last Ice Age began to retreat about 10,000 years ago.  The weight of the ice pushing on Ohio applied pressure to the crust of the Earth. Since the ice melted over 10,000 years ago, the ground is still rebounding which causes most earthquakes in Ohio. 
We have found Ice Age records on the ground as the ice sheets carrying boulders scraped over bedrock rock. They scoured bedrock and left deep grooves in the Earth's surface. That told us the direction the ice was moving. The ice also picked up diamonds from someplace in Canada. As it melted and retreated, the diamonds dropped out. Our perception is primarily within our lifetime. We are like the mite on the tree. We don't see it change much in our lifetime. 
Over millions of years, as the continents shifted to different latitudes, their climates changed. Some changed drastically. Antarctica, for example, used to be a tropical paradise. It has moved to its current position where the surface has been covered by ice for longer than we could remember. In Earth time, it has been like the blink of an eye.
 
ANTARCTICA: PIRI REIS MAP & MOA VIEWS 

Proof of that change is the Piri Reis map. Piri Reis was a famous admiral of the Turkish fleet in the 1500s with a love of cartography.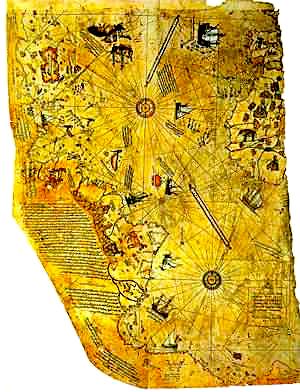 Sailing men found maps necessary so they could ply the oceans more accurately. Admiral Reis compiled one map from the ancient ones he accessed. Many he located within the Imperial Library of Constantinople. Some of the maps dated back over four hundred years before the birth of Christ. Perhaps some were older than that.   What is astounding on his final map is that Antarctica had no ice. 
Images in 1997 of Antarctica using radar to see under the ice were compiled by the NASA Earth Observatory. In 2001, the Moderate Resolution Imaging Spectroradiometer on NASA's Terra and Aqua satellites was used by researchers at the National Snow and Ice Data Center (NSIDC) at the University of Colorado and the University of New Hampshire. They assembled a map called the Mosaic of Antarctica (MOA). The MOA shows Antarctica with detail never before seen. What is astounding is that it verified the Antarctic coastline as drawn in the Piri Reis Map. 
These MOA views illustrate that the original maps from which the Piri Reis Map was constructed were made correctly. The coastline of Antarctica the ancients drew when it had no ice was over 95% correct. Those of you alive at this time in history with no knowledge of the Piri Reis map have had no idea what the surface of that continent was like under the ice or at the coast until the MOA satellite data was received. It confirmed the Piri Reis Map.
That confirmation astounded the map world of cartographers who couldn't imagine anyone mapping Antarctica without the myriad forms of electronic equipment we have in this century. The ancient Babylonians were not only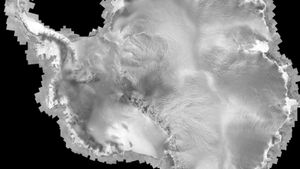 brilliant in mathematics and astronomy, but also in their Tarshish and Phoenician ship maps of the world as they knew it. Thousands of years ago, mapping was just imperative to sail the seas as it is now. 
Is this something easy for scientists and laymen to understand?
With evidence, they try to figure out the patterns and repercussions of continuing continental drift. Many explanations began as theory. Scientists trying to refute the theory of continental drift ended up proving it. Because the patterns of climate changes due to this shifting has taken so long to occur, many scientists don't associate them with the continental motions or precession of the Earth's axis as the poles move in their circular 25,000 year rounded path.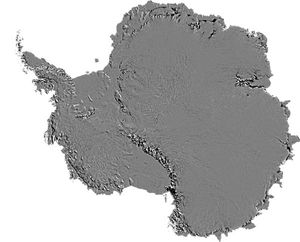 Antarctica was without ice when the ancient maps were drawn. The climate at the South Pole changed to be colder as the temperate regions warmed. It is during this last warming period that melting has also occurred on the south polar continent. It is a recent rapid increase in temperatures that has alarmed environmentalists who foresee a very hot future earth. 
SOUTHWESTERN UNITED STATES

At one time, the southwestern states of the United States formed a desert bigger than the Sahara. That's why topsoil is only an inch thick in much of that region, if at all.
The warm continental/dry air from Mexico and air flowing over the Cascades and Rocky Mountains evaporating moisture east of those mountains are keeping that area in desert conditions. With climate warming, that area will eventually return to a vast desert. 
The largest biological event awaited by the world is the harvest in the United States. With climate warming, the Corn Belt and life-giving crops will have to move north. If you want to buy agricultural land for generations a few hundred years in the future, buy land in Canada. 
The climate continually changes as oceans heat and cool. Ocean variations initiate changes on land. A major volcanic eruption spewing out ash more than Krakatoa could cool the Earth. This is an active planet. Change is expected. It's controversial diseases like COVID-10 which knock us for a loop. 
WHAT YOU CAN DO
Worrying about changing climate won't help. However, you can be prudent by promoting and following practices to reduce the output of heat energy.
MY BIGGEST ENVIRONMENTAL CONCERN
My personal rant is about clean water. The Clean Water Act was a big step forward which industry wants to change. They continue to lobby and influence legislators to make changes affecting clean water laws. Beware of such changes.
You can promote conservation of clean water by using fewer manufactured chemicals. We need to slow the massive production and use of chemicals that end up in the groundwater, streams, rivers, and ocean. 
Every chemical that goes on or in humans and animals, or that is used large scale such as pesticides and fertilizers on plants, will end up in the ground water and eventually the oceans which are already contaminated by nuclear radiation from Japan. Our Earth is becoming more chemically dangerous. Pharmaceuticals and Personal Care Products (PPCPs) will increasingly ruin water in every country. Do some research on your own and use more organic products.
Sorry, climate change advocates, but to me, immediate action to have clean water for humans is more important than climate change. If you destroy our clean water, there will be no one left to care about the climate.
 
REFERENCES  
Haran, T., J. Bohlander, T. Scambos, and M. Fahnestock compilers. 2005. MODIS Mosaic of Antarctica (MOA) Image Map. Boulder, CO, USA: National Snow and Ice Data Center. Digital media. 
1997 Radar images of Antarctica 
https://asf.alaska.edu/data-sets/derived-data-sets/radarsat-antarctic-mapping-project-ramp/ 
MOA mapping project 
https://earthobservatory.nasa.gov/features/MOA 
Imagery and download of NSIDC data 
https://nsidc.org/data/moa