ACADEMY OF MODEL AERONAUTICS (AMA)
ZANESVILLE, OHIO CHAPTER 
 BY  Irene Baron 
www.irenebaron.com
 Coburn UM Church is the winter home site for the AMA Zanesville chapter.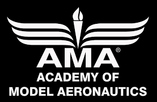 AMA (http://www.modelaircraft.org/ ) is the largest model aviation association in the world and a Community Based Organization (CBO). AMA partners with the Civil Air Patrol and Experimental Aircraft Association (EAA). Free AMA youth memberships are available through the EAA Young Eagles program. Scholarships are also available to deserving students. The Zanesville AMA chapter, "Just Plane Nuts, is open to the public. Members follow all FAA Safety Codes and rules.
 Visitors to Zanesville chapter meetings will see members flying airplanes, helicopters, multi-rotor quadcopters, small unmanned aircraft systems,(UAS), Flying Camera Drones (FPV), member-built "do it yourself"(DIY) drones and aerial robots. The local group provides learning opportunities for owners of all types of unmanned aerial systems. Persons wanting to learn more about flying drones and radio operated aircraft are invited to attend meetings which begin at 1:30 pm Sundays November through April in the Wilson Center at Coburn UM Church (http://www.coburnumc.org/) when no church functions are scheduled. Coburn Church is located on north Maple Avenue across from the Mall in Zanesville, Ohio. Talented drone flyers with this club have been as young as five years old.
 Members of the local club each own fifteen or more radio operated aircraft. The largest club owned aircraft, a model of a B-17, has a 10 ½-foot wing span. Originally purchased for $650.00 in Las Vegas by a former B-17 pilot and Coburn Church member, in 2015  it was given to Bob Jones. It took Jones two years to build the B-17 model. The original kit was created for a gasoline-powered craft. Jones has converted everything to electric propulsion. He will place two 5200 milliamp batteries in the aircraft and has ordered two custom, electric motors and custom props which were not included in the kit. He expects to have it in the air at the club property in Cumberland, Ohio during the summer of 2017.

Below are some of the radio operated craft you would see any Sunday afternoon during a club meeting.
A nonmember wishing to participate at the Coburn Church meetings is charged $4.00 and may fly one time as a nonmember. Club members pay $2.00 each indoor meeting. Half goes to the church and the club takes the other half for expenses and AMA sanction fees. Member Bob Jones stated the fee covers your license to fly and includes AMA insurance while inside the building. If you fly the craft outside, it must be registered with the Unmanned Aircraft  System (UAS). Jones stated any craft over half an ounce must be registered. This registration costs $5.00 and is good for three years. If you are asked for your registration by a law enforcement official and do not have it, the automatic fine is $5,000.00 with a penalty of up to 5-years in prison. Persons wishing to join the local chapter and/or have more information would do so through contacting Jeff Cherry at any meeting or through his email address: jcherry46@gmail.com.
The weekly, Sunday summer meetings take place on 10-acres of land in Cumberland, Ohio five miles south of SR 83. Formerly strip mined, the open land has been designated by American Electric Power (AEP) for the local AMA chapter.  Donated equipment and personnel who created optimal land surfaces for their remote flying was provided by Zemba Brothers (http://www.zembabrosinc.com/ ) located out of Zanesville, Ohio. Club members and their families camp at the Cumberland site during selected holiday weekends. They begin flying at the outdoor site when the temperature reaches 48-50oF.
Local members have been flying wire or radio controlled craft since the 1960's, some with personal collections of 45+ aircraft. Their operating table at meetings may be filled with several aircraft, each having a remote control unit and kit of spare parts.  One of the most interesting remote controlled aircraft used locally can be controlled by a cell phone app and collapsed to fit into a shirt pocket. Remote control units vary in size and complexity. New purchases often require free telephone applications for the remote controls.