NEW ECONOMY FORUM 2019 -
Open Letter To Mike Bloomberg     
www.irenebaron.com    https://irenebaron.com/irene-baron-blog/blog/new-economy-forum-2019-open-letter-to-mike-bloomberg

The New Economy Forum goal is to "...stimulate productive, fact-driven dialogue among participants in an effort to promote deeper understanding and develop actionable solutions on important global issues." https://www.neweconomyforum.com/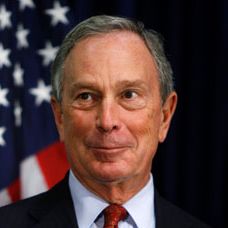 I sent information to Bloomberg.com/solutions which should reach Mr. Mike Bloomberg, Founder of Bloomberg L.P and Bloomberg Philanthropies. He is working to help present the "New Economy Forum" in November 2019 in Beijing. 
His Bloomberg Magazine stated "Mike Bloomberg wants to hear your big idea. To help make it a reality. The world faces many pressing challenges. But fortunately, bold, practical solutions are out there. We want to know about them, scale them, and make them the new normal. Seven winning solutions will be presented at the New Economy Forum this November in Beijing. One of them could be yours.  Share your idea: Bloomberg.com/solutions." 
As an American citizen, I decided to share information about a product recently invented by Commonwealth Scientific & Industrial Research Organization (CSIRO) of Australia. They invented the Graphair water filter pictured below left. These filters, with one pass of water through them, will remove over 99% of all chemical and physical contaminants to create PURE WATER! 
CSIRO does not have the capability to produce the phenomenal filters. The world will have to rely on persons with funds necessary to build the facility, equipment and assembly lines to manufacture Graphair water filters. 
Because of massive, global water pollution, every individual on Earth will want to buy a Graphair filter once they are manufactured. Financially, they may be expensive to produce, but later costs could decrease as the production lines improve.  With a Graphair filter, a person could keep pure water in any water bottle. A city could purchase the reusable filters to clean all water passing through their filtration systems. 
Everyone on the Earth will have access to clean water with a Graphair filter. They could be placed on faucets of water in underdeveloped countries where citizens gather to obtain potable water. The uses are endless. 
Since everyone will want one, whoever manufactures them will become the wealthiest persons on the planet. If they are philanthropists, they will put the profits back into the business to lower costs. 
Today, one day after posting the data to the Bloomberg.com/solutions, my horoscope in the Zanesville Times Recorder stated: "Libra (Sept.23-Oct.23). This is one of those days when all speaking is public speaking. Whether you mean for it to happen or not, your messages will broadcast widely." 
HURRAY! If only true, that would mean my message to Mr. Mike Bloomberg would be circulated. Could we predict someone might start the process to manufacture Graphair filters? What a boon to mankind that would be.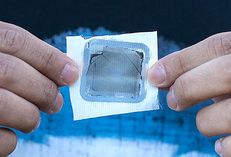 One of my blogs about Graphair: https://www.irenebaron.com/irene_baron_blog1/clean_water_worldwide/
Graphair infor: https://www.sciencealert.com/graphene-film-water-filtration-drinkable-seawater
Graphair info: www.sciencealert.com/graphene-film-water-filtration-drinkable-seawater
Graphair info: http://www.zdnet.com/article/csiro-develops-electronics-grade-graphene-from-soybeans/ 
Below is my open letter to Mr. Mike Bloomberg, parts of which were copied and pasted into the submission sections of the New Economy Forum.   The letter was not sent since parts of it were submitted electronically to the Bloomberg.com/solutions site. The original contained my contact data as did the submission to the New Economy Forum.
___________________________ 
19 July 2019 
Mr. Mike Bloomberg
Founder of Bloomberg L.P & Bloomberg Philanthropies
Bloomberg New Economy Solutions 
Dear Mr. Bloomberg, 
I am a citizen of the United States and concerned about the quality of drinking water around the Earth, especially in underdeveloped countries.
When a solution to the clean water problem has been invented, I would like to think a philanthropist such as yourself may wish to learn more. Below is information I was given permission to use by CSIRO, the Commonwealth Science & Industrial Research group in Australia which invented Graphair. 
The Graphair water filter is capable of filtering 99% of the contaminants out of water with the first pass of water through it. 
Graphair is a form of Graphene made out of soybean oil. The one-atom-thick Graphene, an intensely strong carbon supermaterial. Currently, it is believed to be expensive to produce. Like most products, production will usually allow analysis and improvements to lower the cost of future production. One of the properties of Graphair is the repelling of water. CSIRO scientists created a Graphene film with nano-sized channels made of Graphene. These channels allow water to move through the Graphair but stops larger molecules. The contaminants build up on the outside of the filter, but water continues through the filter.  Filter can be made small enough for individual use as you pour water into a drinking bottle or large enough to filter water for a large city. 
On 16 February 2018, Michelle Star reported that research stated, "This eliminated a step from other filtration methods, removing the contaminants from the water before passing it through the membrane to prevent them from coating it." They went on to say, "All that's needed is heat, our graphene, a membrane filter and a small water pump."
www.sciencealert.com/graphene-film-water-filtration-drinkable-seawater. 
The CSIRO teams include physicists, chemists and software developers who work with virtual technology to develop materials using nanoscience. They are working to describe nanostructures, predict their behavior and assess in which applications they can be used. They predict spinoffs will be fast and furious once the Graphair is in production on a massive scale. They use some of the best supercomputers and latest mathematical models to determine variables within their data analysis. They also work with structures from polymers and carbon nanostructures to metallic and oxide catalysts to remain "at the cutting edge of computational materials innovation.
I'm sure they will be pleased to give you additional information about their Graphair product. 
Respectfully,
Irene Baron
Award Winning Author & Speaker
P.O. Box 1203, Zanesville, OH 43702