HOME CARE for COVID-19
www.irenebaron.com


compiled by irenebaron.com January 2021

 
When you have a mild case of this corona virus, you will want to take good care of your self as you isolate within your home. Wash hands with soap and water often for at least 20-seconds. The soap and water knocks the protrusions off the virus and makes it harmless. Once they are harmless, you need to rinse them off your hands.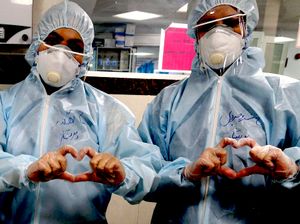 The hospital teams love you but don't want to see you with COVID-19. They hope you follow all necessary procedures, including masking up if going out and often washing your hands with soap and water for at least 20 seconds.
How do you shop for necessities and groceries?

If you have a smart phone or computer, you can shop like my adult daughter. For under $13.00 per month, she uses an online order application with a modern general store like Walmart. She is allowed to order free deliveries as many times a month as needed from any area of the store. There may be a minimum purchase price.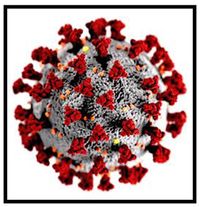 If she did not use the monthly fee, she would have to pay a delivery charge each time something is delivered to our home. The service tip is created during the ordering process. 
The order application will ask if you will accept a substitute for any items on your order. They may also limit the quantity of any items you order.  (check your order when unpacked)
My daughter selects the order delivery day and time. The delivery personnel follow her online instructions to leave the order at our front door. They must take a picture of the order to verify it was delivers.
Note, frozen foods are received hard frozen. No worries about ordering frozen food.
Dispose of the plastic bags in which your products were placed for delivery. After disposing of the bags in your trash container WASH YOUR HANDS WITH SOAP AND WATER. Then put the items away. Wash your hands after putting everything away.
While you are recovering from a flu or COVID-19 infection or dismissed from a hospital to take care of yourself, use the guidelines listed below.  If you don't have one of the products listed, have a family member or friends buy it to deliver or order online. Your doctor or the hospital may prescribe medications as listed or similar ones.
---
HOME CARE FOR COVID-19 PATIENTS  
AS RECOMMENDED BY HEALTH CARE WORKERS 
1. Doctor Prescriptions for Axithromycin 250mg & Dexamthason 6mg   
2. Sleep on your stomach or side at all times. To keep your lungs inflated well, do NOT lie on your back. Health care workers state the lungs may collapse and/or fluid may flow into the lungs.    
3. Every 2-hours walk 15-30 minutes while moving your arms around to help open the lungs.   
4. Breath in through your nose and out through your mouth to build up your lungs. Start each day with 10 deep breaths like this to initiate your healing system with the vagus nerve.   
5. If in a recliner, sit up straight. While watching TV get up and walk during every commercial   
6. Eat 1-2 eggs a day minimum. Eat bananas, avocado & asparagus for Potassium.   
7. Drink Pedialyte, Gatorade Zero, Powerade Zero or water with electrolytes to hydrate yourself. Drink at room temperature or warm.   
8. Drink water with lemon & honey, peppermint tea, apple cider. Do not drink dairy products.  
9. Have Vitamins D3, C, B, Zinc, Probiotic One-Day.   
10. Tylenol for fever (never ibuprofen)   
11. Mucinex or Mucinex DM for drainage and/or cough.   
12. For cramps in legs, Irene Baron uses the Walgreens purchased  "Hyland's Leg Cramps" medication which is a homeopathic medication. The container holds 40 quick-acting caplets, one or two of which are taken when needed with water. Acting within a few minutes, it is used for 
     stiffness 
     pain in limbs, joints or legs 
     cramps in calves, feet or legs 
Warnings: As with any drug, ask a doctor before use if pregnant or breast-feeding. Consult a physician if the symptoms persist more than 7 days or worsen. Keep this and all medications out of the reach of children.        
13. One baby aspirin every day to help prevent blood clots from low activity.   
14. Drink a smoothie a day of blueberries, strawberries, bananas, honey, tea and a spoon or two of peanut butter.   
15. Since you are isolated, when you call family or friends on a smart phone, use FACETIME or similar application to see them.  It will lift your spirits and make the phone visit more personal. You won't feel so isolated. 
This post is adapted from suggestions by health care workers.
 PRINT THIS LIST AND KEEP IN YOUR HOME
 www.irenebaron.com
---
This audio by Mitch Bensel has miraculously healed others. 
https://www.youtube.com/watch?v=7nEw1I62t5k
This is an audio specifically to help heal from side effects from Covid-19 vaccine
https://www.youtube.com/watch?v=H2Me5YPhjvk
---
This graph illustrated the USA COVID-19 infections is from Mar 2020 to Jan 2022.
Notice that the number of deaths is decreasing while the number of cases increased in 2022.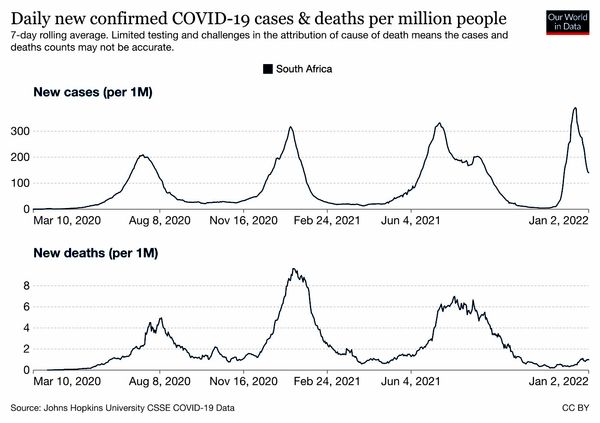 REFERENCES: 
Tracking the virus:  Coronavirus World Map: Tracking The Spread Of The Outbreak | Georgia Public Broadcasting (gpb.org)
The virus overwhelmes even as the vaccine is rolled out: Virus Overwhelms U.S. and Europe Even as Vaccines Roll Out - The New York Times (nytimes.com)