VETERAN SUICIDES RELATED TO  SINGLE- HEMISPHERIC SLEEP
www.Irene Baron.com   https://irenebaron.com/irene-baron-blog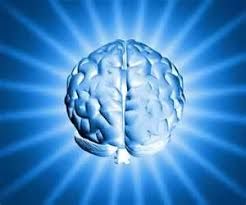 Scientific American MIND  magazine published proof that brains experience single-hemispheric sleep during stress situations.
Stress situations are encountered by persons living in dangerous occupations such as the armed forces, law enforcement, and fire-fighting. Persons in the private sector may also have highly stressful jobs. One of the biggest impacts of single-hemispheric sleep is sleep deprivation.
Men and women living in combat zones exist with single-hemispheric sleep when at rest and continue that learned process for the remainder of their life. 
Single-hemispheric sleep does NOT stop when a person retires from their dangerous occupation because of it becoming a learned behavior.
Side effects from continued single hemispheric sleep can be crippling. As you read through this list of side effects, make a note of the ones you have.
 
SLEEP DEPRIVATION SIDE EFFECTS: 
1.       PTSD 
2.       Suicide 
3.       Reaction to emotional stimuli increases results in 
          uncontrolled feelings of depression 
4.       Anger 
5.       Anxiety 
6.       Sadness 
7.       Happiness 
8.       Reduced memory 
9.       Inferior concentration may affect motor skills 
10.     A decrease in motor skills 
11.     Slower reaction time 
12.     Decisions can be slower, less accurate and/or impulsive 
13.     Cleansing/removal of toxic molecules within the brain is reduced (normally occurs during 
          sleep) 
14.     Decreased metabolism 
15.     Cardiovascular problems/disease 
16.     Changes in blood pressure 
17.     Changes in heart rate 
18.     Increased risk of type 2 diabetes. The body may not respond adequately to insulin. 
14.      Hormones may become unbalanced; Estrogen levels increase 
15.      Body collagen production decreases 
16.      Skin, usually repaired/refreshed during sleep, is affected 
           with breakouts and wrinkling 
17.      Defective immune system occurs with lowered body defenses 
18.      Unintentional sleep any time, including when dining or driving
______________________________________________________
As an Information Specialist with an intensive science background, I hypothesize that continuing, learned single-hemispheric sleep has caused an increase in suicides by veterans of the Armed Forces within the United States.
No occupation could create a more stressful existence than one in which a person remains in a life-threatening situation twenty-four hours a day for a year or more. Such victims may never sleep with both brains in the future. For them, sleep deprivation becomes a way of life.
Persons experiencing single-hemispheric sleep have no idea they are not fully asleep or that single- hemispheric sleep exists. Side effects create a life of havoc which may negatively influence their family, friends and those with whom they come in contact.

I hypothesize there has to be a correlation between single-hemispheric sleep and occupations creating stressful situations. No occupation could be more stressful than a life-threatening one. A person who is under such life-threatening stress may never sleep with their full brain and therefore experience great sleep deprivation.  
It is necessary for the brain to sleep in order for it to clean, refresh and reset itself. If this takes place within only half the brain, it may be possible brain damage could result.
____________________________________________________________________________

RIGHT BRAIN TASKS:
When single-hemispheric sleep occurs, only the right brain sleeps.                            
The right brain controls:
     Art
     Beliefs
     Creativity
     Emotion
     Face recognition
     Interpersonal skills
     Intuition
     Music
     Nonverbal intelligence
     Spirituality
In this list, you notice there are no tasks directly responsible for staying alive in a combat situation. A sleeping right brain wouldn't make much difference to a person's immediate survival if they were being attacked.
_____________________________________________________________________________

LEFT BRAIN TASKS:
The left brain controls critical aspects of life, especially for survival in combat situations. If a person were to survive a surprise attack when asleep, they would want immediate use of their left brain to stay alive. The left brain controls:

     Administration tasks
     Analysis
     Details
     Facts
     Knowledge
     Logic
     Mathematics
     Organization
     Reasoning
     Recall
     Safety
     Science
     Time Awareness
     Verbal skills
 
CONCLUSION:
The link between single-hemispheric sleep and suicide appears obvious.
Previous theories as to why veteran suicides occur have been infrequent or inadequate.
 It is my hypothesis veteran side effects such as suicides occur because these men and women have great sleep deprivation due to continued single-hemispheric sleep.  If they were taught how to sleep by relaxing both sides of their brain, the side effects of sleep deprivation would begin to ease. 
Veterans should be debriefed upon return to civilian life and tested to ensure they relearn how to sleep using both sides of their brain.
They should be tested for all traits of sleep deprivation after deployment and at least once a year the rest of their life.
Veteran Administration hospitals should ensure all doctors and staff are aware of single-hemispheric sleep as being common within the military community. This problem must be addressed.
Military troops who have experienced 1-3 or more years in combat have learned nightly single hemispheric sleep for self- preservation. They experience severe effects of sleep deprivation. They must learn how to sleep using both sides of their brain/mind.
__________________________________________________________________________

REFERENCES:
1   https://blogs.scientificamerican.com/beautiful-minds/toward-a-new-frontier-    in-human-intelligence-the-person-centered-approach/
2   https://www.ncbi.nlm.nih.gov/pubmed/25052368
3    https://www.ncbi.nlm.nih.gov/pubmed/23720415 
4.   https://www.irenebaron.com/irene_baron_blog1/sleep___how_to_fall_asleep1/
5.  https://www.irenebaron.com/irene…/single_hemispheric_sleep1/
6.  Koch, Christof. Neuroscience. "Sleeping with Half a Brain." Scientific American MIND. 1 September 2016.